So, you are thinking about traveling to Bulgaria? Don't worry we have you covered!! Here you'll find everything you need to know before going to Bulgaria. This is a 50 Bulgaria travel tips list where we cover all about the Bulgarian people and the most interesting facts about it! You'll also discover all the top destinations, what to eat in Bulgaria, how to travel around the country and how much is this going to cost you!
This is the ultimate travel guide to Bulgaria, with 50 things you need to know before traveling to Bulgaria!
Bulgaria and the Locals
#1 Bulgaria is located in southeastern Europe, in the Balkans Region. It is bathed by the Black Sea and it is bordered by Romania to the north, Serbia, and Macedonia to the west, Greece, and Turkey to the south.
#2 Bulgaria is an EU member since 2007, however, it isn't part of the Schengen treaty. Together with Romania, they are the only EU countries that aren't part of it, yet! This means that even if you are from the EU you'll need your ID to enter Bulgaria. Anyway, the visa requirements for Bulgaria are similar to other EU countries, check here for further details!
#3 Bulgaria is the poorest country in the EU. Although it has been growing fast in the more recent years it still really shows in some parts and infrastructures. Furthermore, we can see some visible poverty like beggars and homeless people. There are some elderly people selling flowers and other things in the streets, which is heartbreaking. It isn't as bad as in Georgia or Armenia, but still surprising to see in an EU country.
#4 The climate in Bulgaria is similar to Central European countries with cold wet winters and hot and dry summers. The seasons in Bulgaria are very distinct, while in the Winter there are regular snowfalls, particularly in the mountains, in Summer the temperatures go well beyond 30º making the Black Sea a great beach destination.
#5 Nearly one-third of Bulgaria is covered in forests which isn't a surprise because the country is very mountainous with over 40 mountains on its territory. Needless to say, they are great for skiing, mountaineering, and hiking. On the other hand, the rest of the territory is made up of vast plains which are used to produce corn and sunflowers.
#6 Bulgarian is perfectly unintelligible to almost anyone outside the country. However, that's not the worst… Bulgarians use the Cyrillic alphabet which makes everything even more difficult for us westerners. We can't really read or understand anything if it is written only in Bulgarian, not even the name of places or towns.
#7 Despite the fact that most Bulgarians speak very little English, particularly the older generations, It is still probably the best language for you to get around. On the other hand, in the more touristy areas, more people speak English and you'll communicate better.
#8 Although communication is often difficult you will easily notice that Bulgarians are usually very nice and attentive to tourists and travelers. They take their time to explain correctly and give good information. They want you to like Bulgaria, which makes us feel very welcomed.
#9 While visiting Bulgaria you will certainly notice one thing very quickly… Bulgarians are HOT! Both men and women are easy on the eyes, and they really know how to present themselves.
#10 Modern-day Bulgaria stands in the region where the ancient Thracian civilization (famed for their gold-making, fierce warriors, and the gladiator Spartacus) lived before they were conquered by the Roman Empire and later the Ottoman. You can still find over 15 000 Thracian tombs spread through Bulgaria.
#11 Bulgaria is the biggest producer of Rose oil in the World. In fact, it produces more than 80% of the world's Rose Oil and Rose Water. All the oil is produced in only one region, called Rose Valley, and it is regarded as the best in the world. The Rose Water also makes an excellent souvenir or gift to someone back home.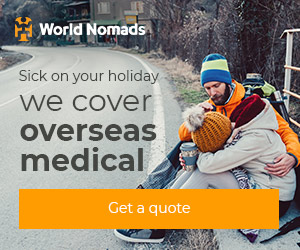 #12 Is Bulgaria Safe to travel? In one word, YES! Bulgaria is a very safe country to travel around. Like in any other touristic country, unfair individuals want to take advantage of distracted tourists, hence the most common crimes are pick-pocketing, bag snatching and other financially driven offenses. … Violent crime is rare but exists. However, we never experienced this and furthermore, we always felt perfectly safe in Bulgaria
#13 One thing Bulgaria needs to improve is the littering. We particularly noticed the cigarette buts all over the place, particularly on the beaches. I'm not sure if it's the tourists, the locals or both, but it really needs to be improved. The country is absolutely gorgeous and there's no reason for not taking good care of it!
Travel in Bulgaria and top tourist attractions
#14 Bulgaria is home to 10 UNESCO Heritage Sites, 7 of them are cultural and the other 3 are natural sites. Click here to find out more about them!
#15 Bulgaria is growing as a tourist destination in the last years. The coast has always been a hotspot, particularly with eastern Europe vacationers, however, lately, there are more and more Westerns in Bulgaria.
#16 Along the Bulgarian coast there are several beaches to choose from, but luckily they aren't that far away from each other and you probably can do many of them in the same vacation! There are two major beach destinations, one around Varna and the other around Burgas.
#17 Varna is the 3rd biggest city in Bulgaria and it has some good urban beaches around it. It is a good place to stop for a day or two on a road trip. However, if you are looking for beach resort vacations you'll want to go to golden sands beach, a few km north. There you have a great beach, full of people and restaurants, bars and everything you'll need!
#18 On the other hand, Burgas contains a quaint waterfront, nice parks, and a pedestrianized city center. We found the urban beach in Burgas to be superior to the ones in Varna and surprisingly uncrowded. I mean, it has tourists, but we thought it would be much much more.
Furthermore, Burgas has one big advantage to Varna, it is significantly closer to Nessebar and Sozopol.
#19 Both Nessebar and Sozopol are ancient port towns built in a beautiful setting in rocky peninsulas, with the black sea around. While Nessebar is right next to the huge beach resort of Sunny beach and very very touristy, Sozopol is a few Km south to Burgas and is a bit quieter. Both are really nice!
#20 While, the beaches of Bulgaria are pretty amazing and definitely deserve at least a few days of relaxing, swimming, partying and people watching we strongly suggest you also give the interior a shot! It has marvelous old towns, fortresses, monasteries, waterfalls, lakes, and mountains that you won't forget easily!
#21 Veliko Tarnovo is one of those places… It was the capital of the second Bulgarian Empire and it was built in a rather unique canyon. The setting of Veliko Tarnovo is incredible and the cobbled, steep streets give this small town an irresistible charm, but what makes it a must-do destination is the Tsarevets, a medieval fortress & palace built on a hill.
#22 Plovdiv is one of the oldest cities in the world, with a history spanning nearly 8 Millenium! The old town of Plovdiv is very pleasant, with narrow streets, full of historical buildings. However, it is a much bigger city (the second in Bulgaria) with many things to do and it's the European Capital of Culture in 2019.
#23 Both Plovdiv and Veliko Tarnovo make an excellent base to a day trip to the Rose Valley and some of Thracians Tombs, which are located in Karlovo or close to it. The Thracian tomb of Karlovo is a UNESCO site, but there are others close to the Valley. Also, you can't visit the original tomb, as it has been sealed forever! You can only visit the exact replica, next to it.
Note that the Rose Valley is only really worth during Rose Season between May and June. During the rest of the year, you won't see many Roses. Apart from this Karlovo doesn't really have anything else interesting.
#24 Sofia is located in the east part of the country and it's the capital and biggest city in Bulgaria. Sofia isn't the most exciting capital city in Europe, but it has some impressive tourist attractions like the Alexandar Nevski Cathedral, the Synagogue, the Market Hall and the ancient Boyana Church, only 5km from central Sofia.
#25 Believe it or not, we left our favorite part of Bulgaria to the end… Rila National Park with its two main attractions, the Rila Monastery, and the 7 Rila Lakes.
Rila monastery was our biggest surprise in Bulgaria, We knew it was good we had high expectations, but still managed to surpass them… The 7 Rila lakes and the chairlift to them is just a great way to enjoy the mountains and its beauty. If you have time, this is one of the best areas to hike.
What to eat in Bulgaria
#26 If there's one thing Bulgaria is above the average, really above the average is its food. The ingredients used are just incredibly good! The tomatoes, cucumbers, the cheese, yogurt, and the fish are some of the best we have ever tried!
#27 Besides being very tasty, Bulgarian food can be healthy! There's a huge variety of salads! Our favorite (and almost everyone's) is the Shopska Salad, made from tomatoes, cucumbers, onion/scallions, raw or roasted peppers, sirene (white brine cheese), and parsley. It's as simple as it' great! The Shopska Salad is available in every restaurant you'll go to.
#28 Besides the Salads you can also go for the big variety of soups! There are many ordinary soups, but among the soups, we need to highlight tarator and the Shkembe, mainly because they are so different one has to try them!
Tarator is a yogurt and cucumber soup… Yap, you read it right! Think of it as a watered-down version of the Greek sauce tzatziki… It's very fresh and a Summer favorite among the locals.
Shkembe is a tripe soup with a strong, spicy flavor. It's usually combined with some salt, garlic, and vinegar in a separate cup.
#29 Bulgarian Yogurt is smooth, creamy and delicious! It's sometimes said to be the best in the world because it only uses a combination of two strains: Lactobacillus Bulgaricus and Streptococcus Thermophilus. Yogurt is a staple food in Bulgaria, it's used everywhere and eaten with almost everything… (even soups…:) ) It's definitely something you need to try.
#30 I wasn't expecting to eat much fish in Bulgaria… I love great fresh fish but only if it's really good, so I don't really experiment much with fish. However, I gave a try at the trouts in Rila National park, and they were very good!
After that, I discovered that If you like fish you are in for a treat! The grilled sea bass, sea bream, and the fried scat and the red mullet, the calamares, it only ranged from good to exceptional!
#31 One of the most famous Balkan (and Bulgarian) food is the Kebapche, which is grilled minced meat with spices in a cylindrical form (like a hot dog I guess). The meat used is pork or beef and the preferred spices are black pepper, cumin, and salt! If you like cumin, you'll love this! Note that Kyufte is very similar to Kebapche but it's rounded (like meatballs…?) and includes onions and parsley.
#32 Finally we get to the banitsa… the famous Balkan pastry! We had already tried the Croatian version and it didn't disappoint in Bulgaria. You'll recognize banitsa quickly due to its unique spiral form.
Banitsa is made with eggs, filo pastry, filled with eggs and baked in the oven. There are many variations in the filling, both salty (spinach, leeks, cabbage) and sweet (apple, pumpkin with sugar, walnuts).
#33 Bulgarians must love coffee! I mean they can't live without it… I don't think I have ever seen so many coffee vendor machines! They are everywhere, so you won't have any trouble finding coffee in Bulgaria. Furthermore, it's very very cheap!
#34 One thing I really liked about Bulgarian restaurants is that they disclose how much the dish weights. This is very useful for tourists, as you can have an idea of how much food you are ordering! Particularly because it's always so cheap you may assume that the portions are small… Usually, you would be very wrong 🙂
Money and Costs of traveling to Bulgaria
#35 The official currency of Bulgaria is the Lev (code BGN). Many businesses have prices in Euro and may even accept Euros at a nice rate, however, ask politely beforehand. The Lev is pegged to the Euro at a rate of 1.95583 Leva = 1 Euro! You can easily withdraw money from an ATM or change it in any of the hundreds of bureau de change.
#36 Is Bulgaria cheap to travel? Bulgaria is the cheapest country in the European Union, and the cheapest country we have ever traveled in Europe! A couple can easily spend less than 40 Euros per day!
#37 This is possible because Bulgaria is an all-around inexpensive country. Actually, I can't think of anything that's priced above the average.
Food and accommodation are extremely cheap, petrol is less expensive than in any developed country. Even most tourist attractions, are free (Rila monastery, for example) or very cheap.
#38 Usually we advise people to buy some supermarket foods and try to cook but in Bulgaria, it really isn't necessary! Restaurants are really cheap, however, if you still want to cook some meals note that supermarkets are even cheaper. 🙂
#39 Most shops, restaurants, bars will accept credit and debit card, however, we strongly suggest you always carry LEV with you! Note that surprisingly the exceptions are the tourist attractions, as many wouldn't accept cards…
Furthermore, there aren't ATM costs in Bulgaria, but be aware you may have to pay your home bank fees, particularly the foreign currency fee.
#40 Finally, we found Bulgaria so cheap that we would tip and round up bills regularly, as we thought it was too cheap. Note that we are budget travelers, this doesn't happen very often! That's how cheap we found it.
How to travel in Bulgaria
#41 Public transportation is reasonable, particularly if you take into consideration that this is the poorest country in the EU.
The railway network is big and can take you to every major (and smaller) city and you can even reach the nearby countries through it. However, they are very slow! If you have the time it's a cool option, if you don't you are better off using your own car and buses.
Important note: Smaller train stations don't sell international tickets, only national!
#42 Within Sofia you can easily use only public transports, an occasional taxi and walking. However, if you have a car Sofia is probably one of the easiest big cities we have ever traveled to. Note that Uber and similars don't work in Bulgaria, so you are stuck with cars.
#43 If you don't have enough time, you want to travel around Bulgaria, particularly to the more remote locations, then a car is the way to go! It's fairly cheap to rent and fuel costs are as low as possible in an EU country! You can rent a car for 160Euros a week, insurance included.
#44 Renting and driving a car in another country can be stressful but our experience in Bulgaria was very smooth. Drivers in Bulgaria drive fairly well, very different from Georgia and Armenia for example. They are slightly in a hurry in the bigger towns but that happens almost everywhere nowadays.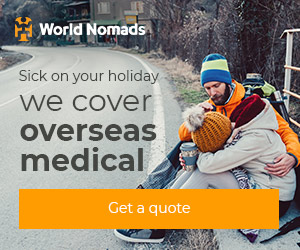 Furthermore, we never got big traffic jams in Bulgaria, not even in Sofia, Plovdiv or close to the beach. Maybe we are very lucky, but that's definitely a big plus!
#45 The big downside of driving in Bulgaria are the roads, which are pretty bad. Not as bad as Armenia, but if that's the term of comparison it's a very bad sign 🙂 . But seriously, be careful because you can get into potholes anywhere.
Are you enjoying this guide? Check the 50 things you need to know before going to Armenia!
#46 Nonetheless, while driving in Bulgaria you should note a few important things:
Many roads don't have any markings, which more weird than anything else…
Even more rare than Road markings are the speed limit signs… you can spend hours driving without seeing one 🙂
If you travel by your own car, a road vignette is mandatory not at motorways but on all main roads too. It costs €8 for 7 days and you can purchase it at the border or at gas stations. It can't be purchased online. You'll see tons of sign advising about this.
There aren't highway tolls in Bulgaria, apart from the two bridges − New Europe Bridge and Danube Bridge, both at Danube border crossings to Romania.
#47 Parking is usually a nightmare when traveling by car, particularly in city centers and highly touristy zones. However, in Bulgaria, it was fairly easy and/or inexpensive. Most of the places had free parking, and when it wasn't free it was cheap. Furthermore, finding a parking spot was always very easy.
Other useful information about traveling in Bulgaria
#48 You won't have any problems getting WIFI in Bulgaria. Most restaurants, bars, and hotels have it for free. Also, if you have an EU sim card you can use it for free, so you'll also have 3/4G.
#49 Which vaccines do I need to go to Bulgaria? There is no mandatory vaccination to enter Bulgaria, but some are recommended. The CDC and WHO recommend vaccination against hepatitis A, hepatitis B, rabies, and influenza.
#50 Our final Bulgaria travel tip is: Buy local! It's cheap and you'll help the locals. One of the best ways of buying locally in Bulgaria is buying from road vendors in the countryside. You'll see people selling fruits, veggies, honey, nuts and so on…
Do you remember what we said about the ingredients? They are crazy good! Believe me, you won't regret it!
Our Recommended Travel Guide Books For Bulgaria
Pin for later