Here in Travel drafts, we like Belgium, we like it a lot… It has good food, interesting history and quite a few wonderful places to visit! We have been to Belgium by ourselves and together. Claudia even lived, studied, and worked in Belgium for a while, so it's fair to say that we know a few things about Belgium! These are the 50 things you need to know before you travel to Belgium!
Belgium and the Locals
#1 Belgium is located in western Europe, and it's bordered by the Netherlands, Germany, Luxembourg, France, and roughly 70km of shoreline in the North Sea. Although relatively small, Belgium has 10M inhabitants making it a high densely populated country.
#2 The climate in Belgium is maritime temperate, with significant precipitation in all seasons, similarly to the rest of Northwestern Europe. The winters are usually cool with temperatures going below 0 degrees and summers are warm with temperatures occasionally going up to 30 degrees.
#3 One could consider Belgium to be 2 countries with the same capital city… Sometimes it looks like the only thing keeping Belgians together is their desire not to be part of France and the Netherlands 🙂
#4 Thus, Belgium consists of three federal regions, Flanders in the North, Walloon in the South and the Capital Region of Brussels! Flanders is the Dutch-speaking part, Wallonia is the French-speaking Region, while Brussels-Capital Region is bilingual. There's also a small German-speaking region in the East of Wallonia.
#5 This means that Belgium has 3 official languages, French, Dutch, and German. However, they are not spoken by the whole population. Roughly 60% speaks Dutch, 40% speaks French and less than 1% speaks German!
#6 However, even if you don't speak any of these languages you can easily get by with English. Belgians appreciate your effort to speak their language, but almost all the population speaks fairly good English. So, no problem for us travelers here 🙂
#7 Belgium is a very very plain country… It really doesn't have mountains. The south has some hills, but that's it. The highest peak is Signal de Botrange with 694 meters of altitude and 119 meters of prominence!
#8 Belgium is the heart of the European Union and if there was a capital of EU that would be Brussels! It's one of the most diplomatic cities in the world.
#9 Together with the Netherlands and Luxembourg, Belgium created the Benelux a customs agreement which is considered the earliest predecessor of the EU. Later on, West Germany, France, and Italy joined together to make the European Coal and Steel Community, which would become the EEC and the European Union.
#10 King Leopold II of Belgium used to own a colony in Africa. Yes, you read it right, in the 19th century, the king of Belgium had a colony, the Free State of Congo.
The Belgian government didn't have an interest in pursuing it so the king created the "personal colony" with assistance from other European Powers.
#11 However, this regime is famous for being one of the most horrendous in Africa and for the violence used by the colonizers against the indigenous Congolese. Later on the 20th Century, Belgium took control of the Free State, creating the Belgian Congo, until 1960.
#12 There's a huge comics scene in Belgium and are known to be an integral part of Belgian culture. Some of the most famous Belgian comics series and characters include The Adventures of Tintin, Spike and Suzy, Spirou et Fantasio, The Adventures of Nero, The Smurfs, Gaston Lagaffe, Kid Paddle, Largo Winch, and Lucky Luke.
In Brussels, there's even a Comics Museum, which we advise you to visit it! It's an important part of Belgian pop Culture and it's fun!
#13 Belgians love cycling. Like their Dutch friends they use it every day for commuting but also love to compete! The GOAT (greatest of all time) cyclist, Eddy Merckx,  is Belgian and so are many other unforgettable legends of cycling like Freddy Maertens, Roger De Vlaeminck, Johan Museeuw, and Tom Boonen.
Going to Belgium during the spring classics and watch their passion for the sport is a must! But be careful, it may be contagious!
#14 Belgium is a very safe and peaceful country ranking high in the global peace index. As a traveler, you shouldn't find much trouble while traveling in Belgium, although there's been reported quite a few pickpocketing in the most touristy areas. With a few simple precautions, you should be fine.
#15 In terms of safety, we need to mention that Belgium has suffered terrorist attacks in the last years and obviously, there's the risk of happening again, so you should be aware of it. In our opinion, this is not a reason for not visiting the country; however, tourism in the last few years has declined in Belgium, probably because of that.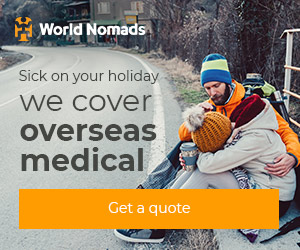 Nevertheless, you don't want to risk having a problem and not being insured! Thus, always Remember to Buy Travel Insurance Before Your Trip!
Travel in Belgium and Tourism
#16 Belgium has 13 UNESCO heritage sites, 12 are cultural sites and one is natural. Three of the sites are transnational. Check here the full list. Curiously, the small city of Mons has 3 UNESCO sites.
#17 Belgium's easy accessibility and location make it a popular destination with most tourists coming from neighbor countries. You should also note that business tourism takes an important role in Belgium, particularly in Brussels.
#18 Brussels is packed with historic monuments, tons of chocolatiers and cool street art.  Start your visit with the Grand Place, a big square surrounded by the town hall, the bell tower, and the King's house. Nearby is the statue of Everard's Serclaes, who was a local hero, and the Manneken-Pis statue.
While walking through the city, indulge yourself with chocolate and Belgium fries and go shopping in the Royal Saint Hubert Galleries. We also advise you to go to the Atomium and the Belgian Comic strip Center.
This is just the tip of the iceberg. We recommend at least two days in Brussels.
#19 You will be disappointed by the world-famous Manekken pis. It's a very, very small statue and it's located in a small street, if you aren't looking for it, you may as well not notice it.
However, you should know that the Manekken pis is more than a statue it's more like a national symbol that the Belgians cherish and adore!
#20 Belgium has so many picturesque cities, but Bruges takes the prize. We even take a chance and say that it is one of Europe's cutest towns. The entire city is filled with Flemish medieval architecture with an identical style and size, making everything harmonious.
The river canals surrounding the city make it even more photogenic. One of the main attractions of Bruges is the church of Our Lady, where you will find the sculpture: Madonna and Child, by Michelangelo.
#21 The second most picturesque city in Belgium is Ghent. Ghent is the capital of the Flanders region, the city is also covered in canals and Flemish architecture making. It has a fairytale castle, Gravensteen castle, with a lovely bridge. Its main attractions also include the Saint Bravo Cathedral, where you can find the Ghent Altarpiece, and the old Graslei harbor. We believe that two days in Ghent is more than enough to enjoy this beautiful town.
#22 Antwerp is also a Flanders city and is known for its Diamond industry. It is the most important diamond city in the world. It is a good place to buy diamonds 🙂 Besides shopping for diamonds, the city has a beautiful railway station and the Cathedral of Our Lady where you can find four works by Rubens.
The city is also home to one of the biggest Orthodox Jews community in Europe. It's cool to see traditional jews walking through the streets and in their traditional shops.
#23 Ostend is a coastal city in the North of Belgium. The city itself doesn't have much to do, but it has a cool pier and the beach. It is a good place to walk by the coastline, eat fish and go boat seeing.
#24 If you are a history lover, then you have to visit Waterloo, near Brussels. This is the site of the battle of Waterloo, where Emperor Napoleon Bonapart was defeated by the English and the Persians. On-site, there is a big hill, the Lion's Mound, and a Lion Statue, constructed in 1826 by King William I. You can climb the hill and enjoy the panoramic view of the battlefield.
#25 In the south of Belgium, in the Wallon region (French side), is Liège. It's a very busy and multiethnic city. A large number of Moroccan, Algerian, and Turkish immigrants live here, so you will find the influence of different cultures, especially in the variety of restaurants.
Don't forget to try the Liège waffles in Liège and then spend all those calories climbing the "Montagne de Bueren", 374 steps stairway leading you to the citadel, the city's fortifications.
#26 For those who love cycling, the city of Huy (also in Wallonia) doesn't need an explanation. The city of Huy hosts the iconic finale of the classic cycling race "La Flèche Wallonne". For those that don't know, the race finishes at the summit of the Mur of Huy, a steep road with an inclination of almost 20%, it is a fantastic finale.
The city is only worth visiting if you love cycling and want to see the Mur; otherwise, it doesn't have much to do.
#27 Belgium hosts the most important electronic dance music festival, Tomorrowland. It is held every year in July in the city of Boom, and it's simply crazy. Two weekends with the most famous artists and DJs.
What to eat and drink in Belgium
#28 Food in Belgium reflects the rest of the country and its location between France and Germany. You could say that Belgian cuisine is served with French quality and German quantity. Although what you probably know is the Junk/fast/tasty food… The Belgian chocolates, the waffles, the fries, and obviously the beer!
#29 Together with Switzerland, Belgium produces arguably the best chocolates in the world! Belgium's history with chocolate goes a long way from the 1600s, and their love for it has increased with time. Congo's colony had a major influence by providing Belgium with large amounts of Cocoa. Both Chocolate Bars and Praline are Belgian inventions.
When in Belgium, particularly in Brussels, you will be presented with dozens of chocolatiers offering an uncountable variety of chocolates. Do yourself a favor, put your diet on a break and try a few! They are really worth it! Some of the most famous brands are Neuhaus, Guylian, Godiva, and Leonidas.
#30 The other famous sweet/desert are the waffles. You'll see them everywhere, in every major square and even food truck on the streets. Waffles are good everywhere, but in Belgium they are great! At traveldrafts, we are quite the sweet tooth so we kinda love the idea of having chocolates and waffles available all the time! Whenever in Belgium (even in the airport) we crave for some Waffles with chocolate.
Note that in Belgium there are several kinds of Waffles (Goffres) but the two more famous are the Liège Waffles and the Brussels Waffles. The Liège ones are the most famous and are richer, denser, sweeter, and chewier while the Brussels waffles are lighter, crisper, have larger pockets and are easy to differentiate from the Liège Waffles by their rectangular sides.
#31 Did you know French Fries are actually Belgian? And they take it seriously! Belgians love their fries which are sold at fast food stands and in dedicated fast-food restaurants called friteries, frietkot, or frituur. In Belgium fries are made from soft Belgian potatoes called bintjes, thick-cut and double-fried (this is very important!). Thus, if you like fries (who doesn't ??) you need to try the Belgian ones!
#32 Beer is very important in Belgium. There are hundreds (or thousands) of beers brands and varieties. The beer menu in bars and pubs is really impressive and reflects the huge beer culture of the country.
#33 Despite all these world-famous dishes and drinks, the national dish is Moules-Frites (which means mussels and fries)! You'll see it in many many restaurants in touristy areas and outside them.
Here at travel drafts, we can honestly say that we learned to like mussels in Belgium! It wasn't one of our favorite things but after trying them in Belgium it really opened our eyes. Hence, we recommend you to do the same!
Money and Costs of traveling to Belgium
#34 Besides being a founding member of the EU, Belgium is also a founding member of the Eurozone and shares the euro with 25 other countries which very handy to… everyone 🙂
#35 Belgium is a highly developed, rich country which means that things tend to be pricey particularly services. Even supermarkets are usually more expensive than in most of the other countries, but like almost everywhere else it's much cheaper to buy things at supermarkets than going to restaurants.
#36 You can use Debit cards almost everywhere in Belgium (mostly Visa and MasterCard), but credit cards aren't as widely accepted. The smaller the retailer the higher the probability he won't accept credit cards and/or even charge 5% for using it.
#37 ATM network is well developed in Belgium so you shouldn't have major problems finding them to withdraw money, even in smaller villages. Your bank may charge you for withdrawing money if you aren't from another Eurozone country. On the other hand, in general, ATMs don't charge you money for it and if they do they have to advise you before the withdrawal.
#38 Accommodation prices tend to be very expensive, particularly in central areas of the major touristic destinations. You may find a few nice hostels at reasonable prices and if you do book them because it isn't easy.
As per our experience, Booking has the largest variety of accommodations and the prices in Belgium. You can use the box below to book your stay.
#39 Food and drinks in restaurants are also on the expensive side, so if you are on a budget we recommend you to buy ingredients or food in supermarkets.
#40 Tipping isn't mandatory and you are not expected to always tip in restaurants. You should tip only if you want to reward a good service. Waiters are usually reasonably paid and don't need the tips to make up the salary. If still want to tip, 2 Euros is considered a good tip.
How to travel in Belgium
#41 One cool thing about traveling to Belgium is how easy it is. Being located in the center of Europe and the unofficial capital of the EU makes it very very easy for anyone to travel to Belgium by plane, train or car! Particularly to Brussels. Furthermore, you can easily find low-cost airlines that fly to Belgium, which makes it even better.
#42 The public transportation in Belgium works very well, despite being a bit expensive. There are trains to every major Belgian city. You can easily reach barely any place in Belgium by using only trains and busses. Note that buses tend to be a bit cheaper than trains, particularly the international ones.
When using public transports to travel in Belgium note the design of metro stations in Brussels. Many of these stations are thematic and some of them are very beautiful.
#43 If you prefer driving yourself you'll be pleased to know that Belgian highways are all free! Yes, there are no highway tolls (as in Luxembourg). Maybe this helps to balance the prices of almost everything else… On the other hand, fuel is very expensive, both diesel and gasoline.
#44 Driving in Belgium is particularly easy and unproblematic. The roads are goods, there are many highways and other drivers are usually peaceful. The downside is that closer to the bigger towns and during peak hours you'll most certainly find traffic jams.
#45 Belgium is quite small so you can easily cross it in a few hours, which means that you can enjoy more of your time at the destination than traveling in between.
Or if you prefer you can establish a base and do amazing day trips to all the other places of your interest. Brussels would be a great option as it's centrally located and obviously has amazing transports.
Other useful information about traveling in Belgium
#46 You shouldn't have problems finding hotels, bars, and restaurants with wifi. This is a highly developed, urban country and internet is everywhere, particularly in tourist areas. But if that's not enough you can easily buy a local data sim card! Or if you have one from another EU country you can use data roaming freely within the EU (for short periods).
#47 One thing we didn't like about Belgium is that some of its cities (Liege and even Brussels, for example) were dirtier than we would expect in such a developed country. It's not that Belgium is full of trash, but when compared with their BENELUX neighbors Belgium loses big time!
#48 You should note that in Belgium almost everything is closed on Sundays, particularly in the afternoon! So, if you need something for Sunday make sure you buy it early on, or you may have a bad time. This is similar to most of its neighbors like France, Germany or Luxembourg.
On the other hand, supermarkets tend to close at 20:00 or later, not at 18:00 like the French and Luxembourgish…
#49 Are there mandatory vaccines to travel to Belgium? No, there aren't and you won't need the International Certificate of Vaccination or Prophylaxis (or ICVP). However, as in any part of the world, it is advisable to have your anti-tetanus vaccination up to date if you are going to be in contact with nature and the countryside, as well as any other official vaccination program.
Again, and as we stated before it's better to be safe than sorrow so always Remember to Buy Travel Insurance Before Your Trip!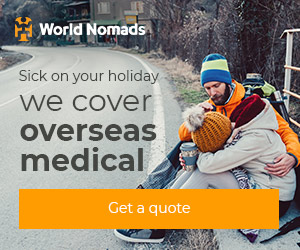 #50 What documents are needed to travel to Belgium? It really depends on where you are coming from 🙂 If you are from a Schengen country just take your ID Card (or passport) and enjoy. If not click here for more info on this and on Schengen Visas and here find which passports need a visa to enter Belgium.
Our Recommended Belgium Travel Guide Books
Pin for later
Planning a trip to Belgium? Have a look at some other of our favorite Belgian articles: